Exo-Skeleton Load Systems
The Conjay Ultrageniq range of Exo-Skeleton Load Baring Systems allow Operators to enhance their Strength, Stamina and Capabilities within a variety of Industries. Depending on the requirements, extra lifting power/endurance of
working operations/increased ability to multi-task. These systems will improve fatigue recovery and provide a positive benefit to the Health and Safety of each User. No longer the realm of Sci-Fi, these Units can be purchased today.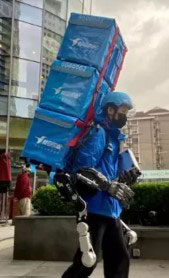 Features
10 to 65KG of supported weight/load bearing
Lower Limb Boost
Waist Boost
Upper Limb Boost
Combo of Waist, Lower & Upper Limb
Seating System
Applications
Oil and Mining Operations
Industrial and Logistics
Military, Police & Prison Operations
Fire and Rescue