Conjay Design Bureau
ABPC – Automatic Bullet Puller Conjay
Catalogues
CB Special Munitions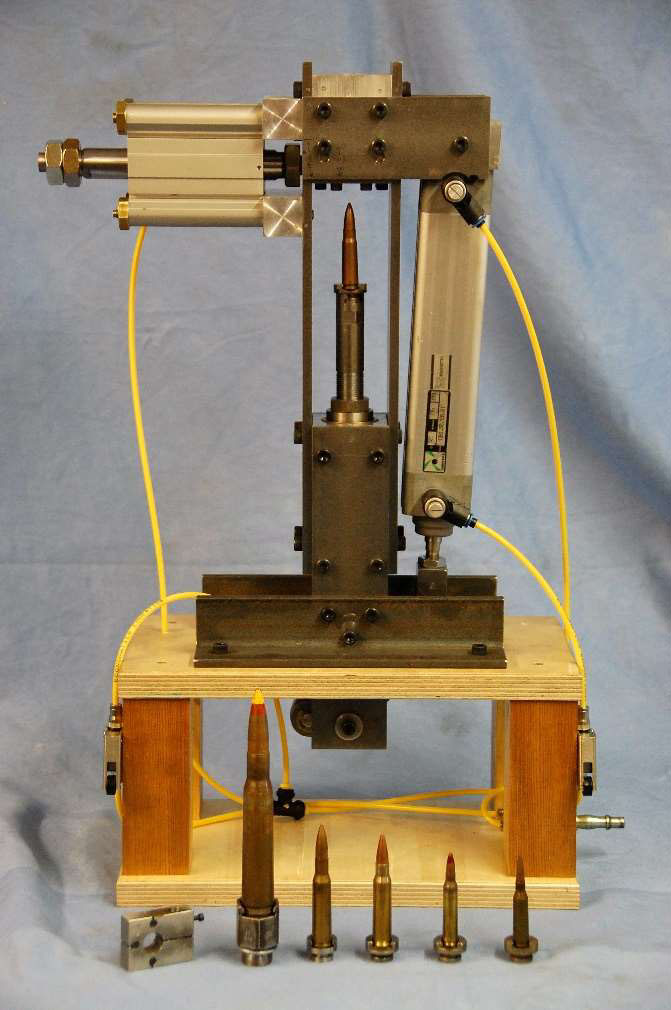 ABPC mk. II
The ABPC mk.II (Automatic Bullet Puller Conjay) was specifically developed to fill a need to be able to dismantle larger-calibre small-arms rounds quickly, safely and efficiently.
The traditional method of kinetic pulling was not really practicable as the forces involved are too great to be applied by muscle-power for more than one or two operations and the large impact forces are not conducive to safety.
The ABPC is a self-contained freestanding unit powered by compressed air and uses a specially developed system of levers and collets to generate the large forces required to hold the bullet without marking or damaging it, while simultaneously pulling the case away under full control with no impact or spillage of the powder charge.
Read More on ABPC
Catalogues
These were first published more than 60 years ago as a means to identify the Cartridges in our Collection in a very cost-effective manner, as the Ink and Paper to photograph every Round would have been prohibitive.
Over the years, the number and format of the CCAC Catalogues became broader and Collectors around the world started to Trade the Catalogues as items in their own right.
Over the past year, the Team at Conjay have updated and digitized more than 450 pages of content into a comprehensive Portfolio of Catalogues, which are now available for Sale (in our E-Shop). So whether you want to focus on just 1 area of Collecting or want the entire Collection, these are now available to view on your screen.
Read More about the catalogues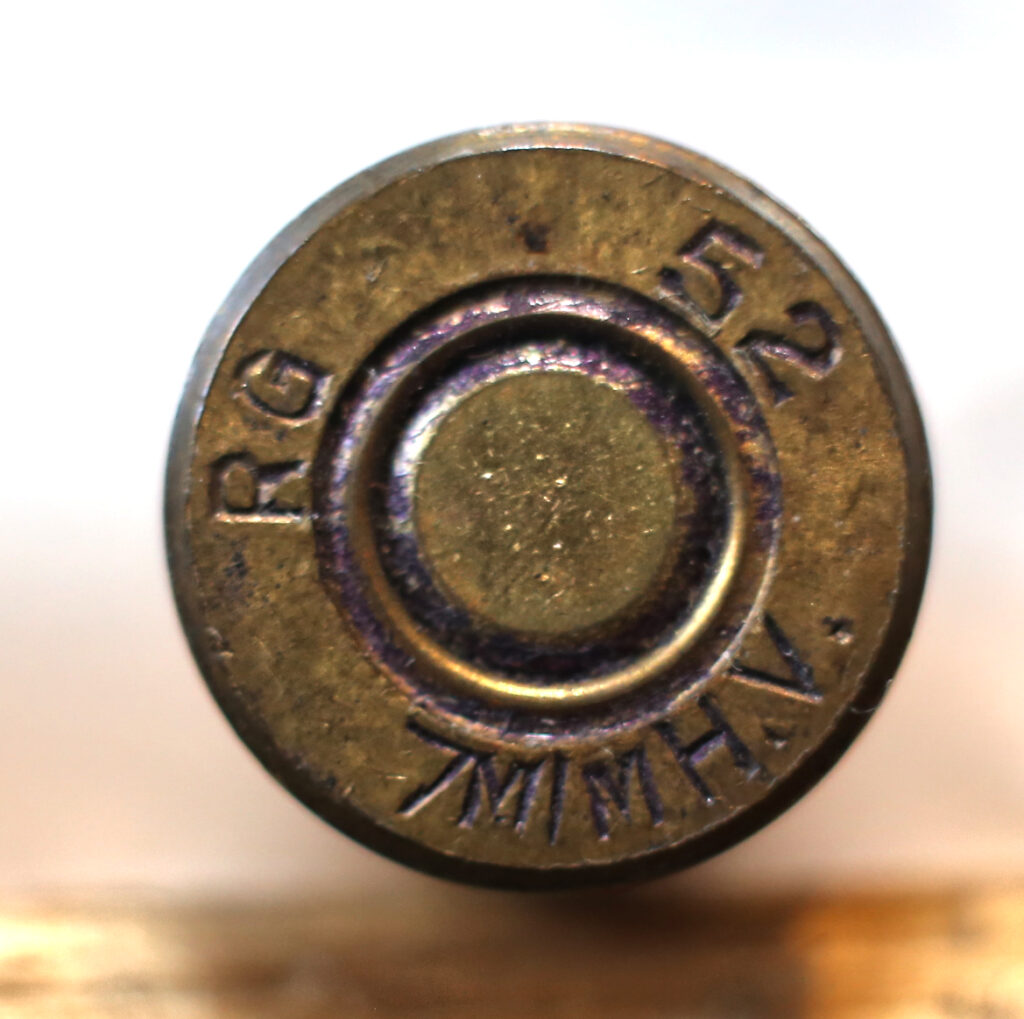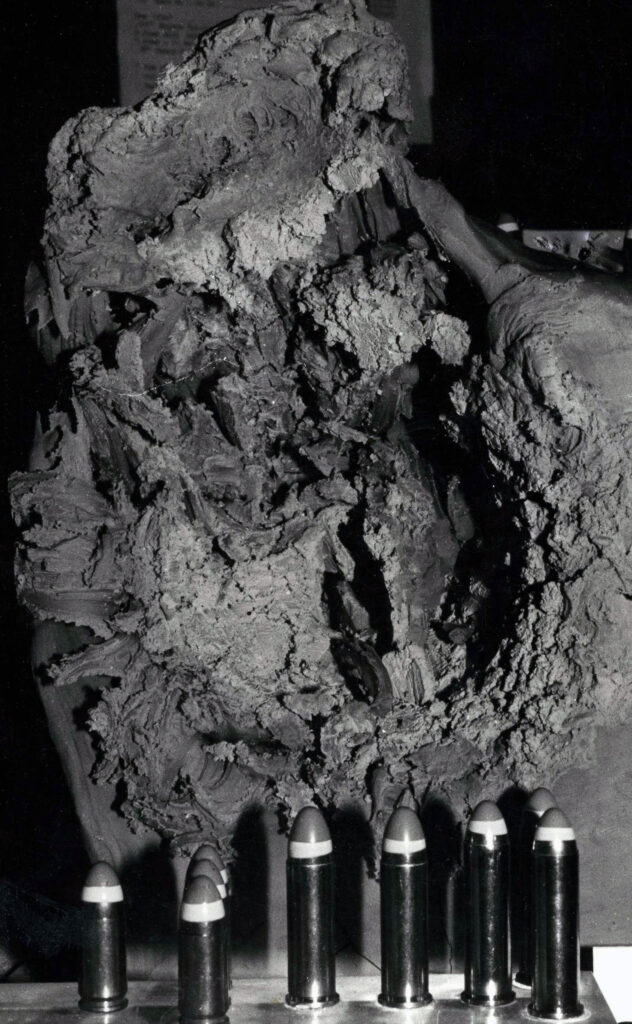 CB Special Munitions
CBAP – Rifle in your Sidearm
CBX/CBXX – Shotgun in your Sidearm
CAMR – Anti-Tank in a .30"
The 1981 Iranian Embassy Siege was the turning point for Conjay as our R&D Department was formed :
Gordon Conway conceptualised/designed each Round
Fred Brown engineered/constructed the Proto-types;
Daren Conway marketed/expanded the R&D (Torch Pistol, ABPC, Future Systems).
Read More about Cb Special Munitions